Shredding

BioServ is proud to introduce ShredSmart, our secure on-site document destruction service. ShredSmart is comprehensive document security.
Document Security from Creation to Destruction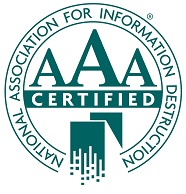 As an official NAID (National Association for Information Destruction) member, we help you ensure complete security. ShredSmart goes beyond destruction—we work with you to ensure your sensitive documents are protected from creation to destruction and everywhere in between. In addition to the destruction and recycling of your document waste, we provide complementary online staff training in secure document management, required compliance materials and a compliance review. We also offer online HIPAA training and compliance audits at an exceptional value.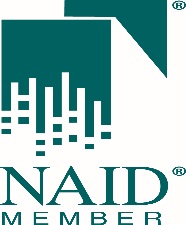 Our experienced staff is ready to answer all of your questions and provide you with our premium service at an exceptional price. We will work with you to create a service schedule that is specific to your practice's needs and ensure that you are receiving the best possible value out of our service. When bundled with our other services, you are sure to save big across the board.
Did you know that HIPAA requires that every practice have a written Information Destruction Policy?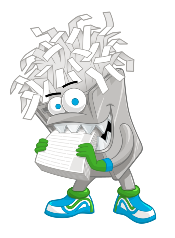 Today information security is of the utmost importance. Most security breaches happen before the document hits one of our secure containers. That's why we go beyond the shredding and provide our clients with the tools to achieve a higher level of security and compliance.
Our 4-Step Information Security Compliance Program:
An "Information Destruction Plan" template is available to all of our clients for download from our online client portal. This allows you to easily create your own written policy.
Our online document security management training is available to your entire staff and can be done at any time. This step ensures your entire staff is aware of the importance of confidential document security and what they must do to comply with regulations.
Our administrative employee training log template is available online. This is completed by the practice administration and kept as a record of training completion for each employee. It should be kept with all of the practice's employee training files.
Finally, the online compliance self-audit is performed by the practice administrator. Once it has been completed a copy of the form should be saved within the master compliance/training file. A Shredsmart specialist is always available to assist you with any questions on completing the process.
That's it—4 simple steps to get your office on track to complete compliance, greatly reducing your risk! Don't let an unnecessary security breach compromise your patients' confidentiality and your good reputation.